Tools for multiple monitors
June 12, 2013
I love small focused apps that do one thing, and do it well. Here are a few that I discovered recently that come in handy when working on multiple monitors.
CatchMouse
Ever lose track of your mouse when working on multiple monitors? That happens to me a lot. CatchMouse is a free app that solves that problem very simply, but effectively. With a user-defined keyboard shortcut, it centers your mouse in the screen and zooms it. You can set up a separate shortcut for each monitor, which not only helps you locate your mouse, but moves it to the screen where you're working. Bonus!
SizeUp
It helps to have a utility for moving and resizing windows, especially when working with multiple monitors. I was using Cinch to resize my windows, until I discovered it had a more powerful big brother. SizeUp lets you resize windows, and move them between monitors, all from the keyboard, using customizable keyboard shortcuts.
MenuPop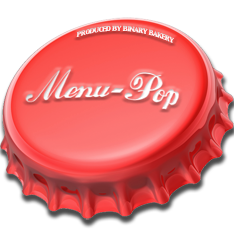 There are several utilities that copy the menu bar to each screen, but I didn't love any of them. MenuPop takes a more minimalist approach, giving you a context-menu popup of the menu bar items, activated with a user-defined keyboard shortcut.